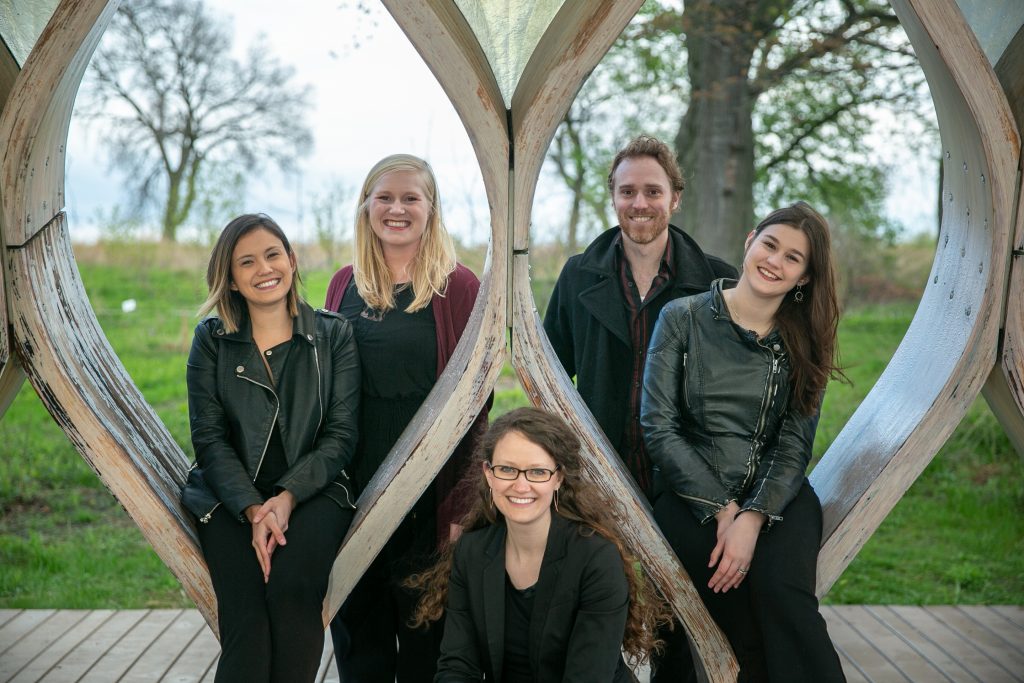 Nightingale Ensemble is comprised of an eclectic group of instruments not often seen in the same company. The ensemble performs commissioned and already existing works by contemporary composers that explore new musical landscapes and push the pairing of instruments. In addition, they also use their unusual instrumentation to their advantage in order to perform lesser known works by major composers, such as those by Stravinsky, Takemitsu, and many others.
​And, when night begins to fall
From the black oaks, darkening,In the nightingale's soft callOur despair will, solemn, sing.
– Paul Verlaine
Members of Nightingale Ensemble include:

Valerie Beck, vocalist
LeAnne Bennion, harpist
Alexandria Hoffman, flutist
Ryan Wallace, guitarist
Zoë Wallace, guitarist
Website: www.nightingaleensemble.org