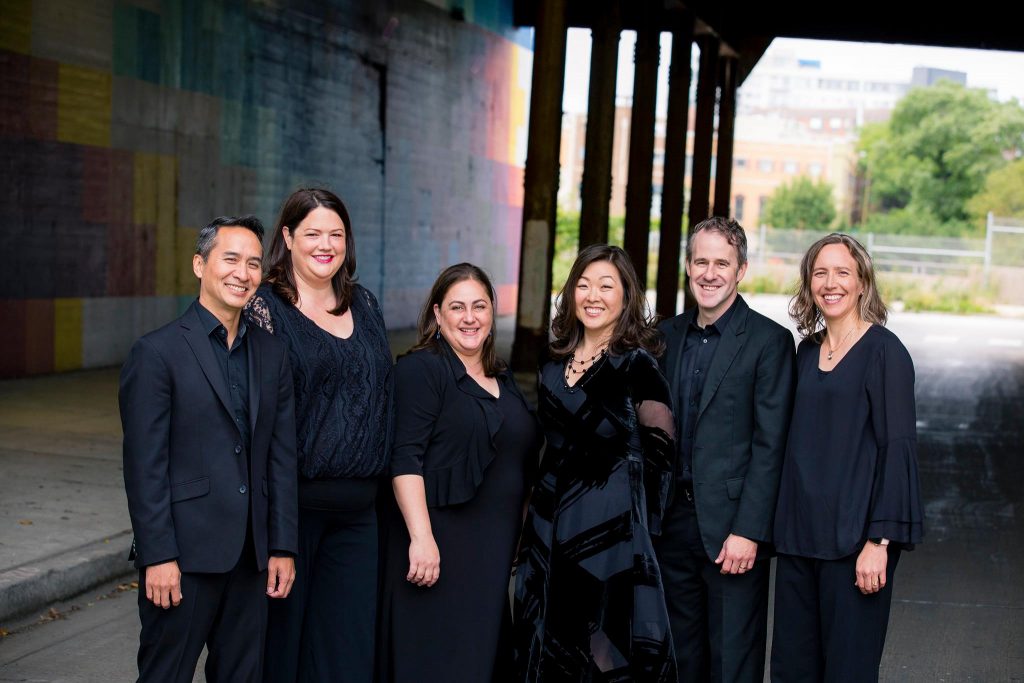 Chicago-based chamber ensemble Picosa is among the city's premiere chamber ensembles, performing eclectic programs in its established and ongoing concert series at Allen Recital Hall in DePaul University's Holtschneider Performance Center, the Driehaus Museum, and in residencies at both Elmhurst College and North Central College. A mixed chamber music ensemble comprised of flute, clarinet, violin, cello, piano, and composer-in- residence, Picosa presents virtuosic concert programs that cross traditional boundaries of time, culture, and genres. Additionally, the ensemble is committed to showcasing music by Chicago composers throughout each season.
Picosa has been featured on Live from WFMT with Kerry Frumkin, the Rush Hour Concert Series at St James Cathedral, the Ear Taxi Festival performing composer-in- residence Jonathon Kirk's Mechanical Birds written for the ensemble, The Frequency Series at Constellation Chicago, and New Music Chicago Presents… at the Cultural Center of Chicago, among others. Picosa also premiered Augusta Read Thomas's Scat, which was transcribed for the ensemble and is now published by G. Schirmer as the composer's preferred version.
With a belief in the power of music to lift up communities, Picosa remains committed to working with Hesed House, an organization which assists people rising out of homelessness. Picosa also established the Interludes Ensembles program which provides young and amateur musicians the opportunity to play in pre-concert performances. Picosa is a registered non-profit 501(c)(3) corporation. Donations to Picosa are tax deductible as charitable contributions.
ARTISTS:
Jennie Oh Brown, flutes
Andrea DiOrio, clarinet
Elizabeth Brausa Brathwaite, violin
Paula Kosower, cello
Kuang-Hao Huang, piano
Jonathon Kirk, Composer-in-Residence CONTACT PICOSA: Website: www.PicosaMusic.com Email: PicosaMusic@nullgmail.com Live broadcast: https://www.wfmt.com/2018/06/11/picosa Address: 2114 N. Fremont Street, Chicago, IL 60614 Phone: 630-772-6366