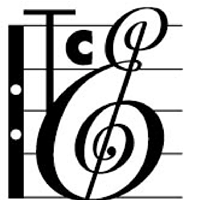 For more than 40 years, The Chicago Ensemble has brought a fascinating array of chamber works to Chicago audiences. Offering an innovative mix of familiar masterworks and lesser-known repertoire, performed in varied combinations of instruments and voice, The Chicago Ensemble occupies a unique place in Chicago's cultural life. Outstanding musicians from the Chicago Symphony Orchestra, Lyric Opera Orchestra, Chicago Sinfonietta, and other distinguished area organizations come together in The Chicago Ensemble under the leadership of Gerald Rizzer, Artistic Director and Pianist. Through the "Discover America" competition for new chamber works, The Chicago Ensemble introduces Chicago audiences to innovative works by contemporary composers.
The Chicago Ensemble performs a subscription series each year. This season there are four eclectic programs, each presented two times, and four programs of winning works from the group's "Discover America" competition, each presented once.
The group has also been featured on WFMT and in the PianoForte Salon Series.