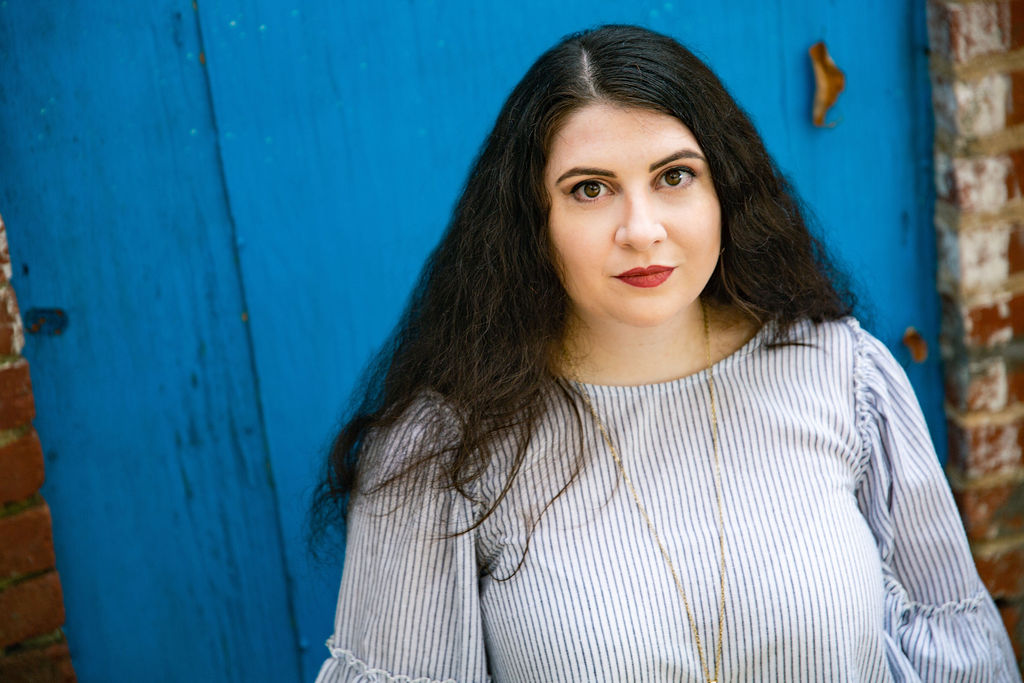 Megan DiGeorgio is a composer, violist, vocalist, educator, and arts administrator based Chicago, Illinois. As an artist, Megan believes in collaboration and community, rather than competition. She takes joy in creating and inspiring others to create. She most enjoys working in a spirit of genuine collaboration with other artists, musical and non-musical, and she strives for full integration of her various artistic pursuits into one comprehensive creative practice.
Megan believes that there is no limit to the number of seats at the table, so to speak; that there are not a finite number of opportunities that artists need to compete for. In her work, she aims to open up space and empower other artists; she believes that the more we all succeed, the more opportunities will be created and the more our community as a whole will be uplifted. She tries to make the music and new music communities accessible and equitable spaces for artists to create.
Megan is currently pursuing a PhD in music composition and technology at Northwestern University. Megan's music has been performed across the United States. She has been commissioned by Duo Entre-Nous, Bryan Young, Concertia, University of Maine Farmington, clarinetist Joanna McCoskey Wiltshire, Fear No Music, and the Euphonic Syndicate. Her music has been performed by ensembles and performers such as the International Contemporary Ensemble, Trio Lunaire, Hypercube, Artifice, TURNmusic, Fear No Music, Jackie Glazier, Joanna McCoskey Wiltshire, Aaron Wyanski, Invoke, the Susquehanna Symphony Orchestra, the Pennsbury Community Band, Kylwyria, loadbang, and the Euphonic Syndicate, and at events such as Boulanger Initiative's WoCo Fest, the SCI Region II 2022 Conference, International Clarinet Association's Virtual ClarinetFest 2021, TURN UP Multimedia Festival 2021, the Hypercube Composition Lab 2020, Connecticut Summerfest 2020, "A Musical Celebration of the Music of Pablo Neruda," Fear No Music's HEARINGS, and District New Music Coalition's 2019 and 2018 New Music DC Conferences. She has been selected for opportunities such as the Out of Our Shells project, organized by American University's Humanities Truck, Fresh Squeezed Opera's Vocal Lab 2022, Concertia's Emerging Composer Fellowship for 2021-2022, the Hypercube Composition Lab, presented by Charlotte New Music, and Connecticut Summerfest. She has been awarded an Honorable Mention and named a Finalist and Semi-finalist in various categories of the American Prize for Music Composition, was awarded TURNmusic's 2019 Collegiate Composition Prize, and has had music selected for performance at festivals and conferences such as Society of Composers, Inc.'s Fall 2022 conference, TURN UP Multimedia Festival, and multiple New Music DC conferences.
While based in the Washington, D.C. area, Megan was the Director of Education Advancement for the Boulanger Initiative, a Washington D.C.-based organization that advocates for women and gender marginalized composers. She was also on the leadership team of District New Music Coalition, an organization that works to facilitate the new music community in the Washington, DC area. And, she was a founding member of Artifice Ensemble, a contemporary music choir in the Washington, D.C. area. She has performed extensively throughout the Washington, DC area and beyond, and in May 2022, performed a program of her own music, titled Equilibrium. She holds degrees from Vermont College of Fine Arts, University of Delaware, and The Catholic University of America.
Website / Soundcloud / Instagram / Facebook / Twitter