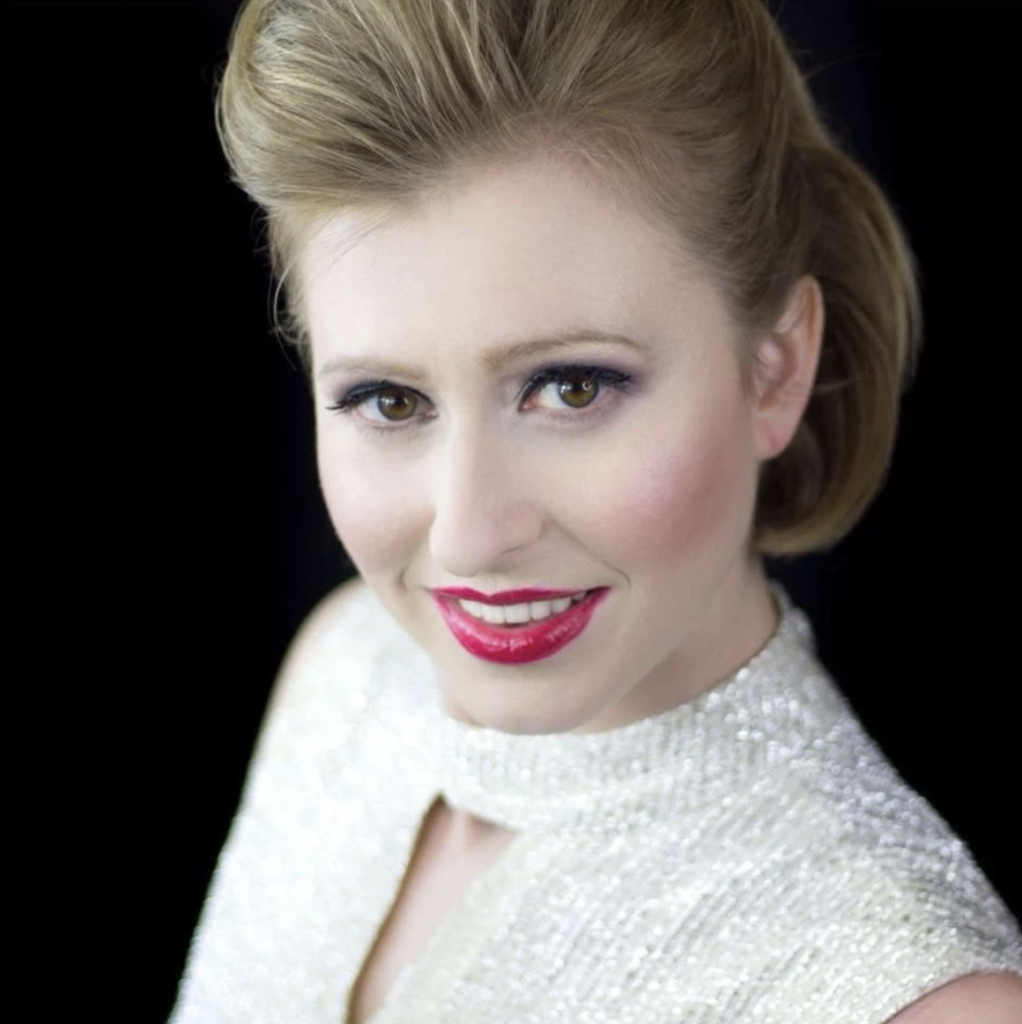 Emily Cox is a vibrant singer who has been seen across the country in opera, operetta, cabaret and musical theatre. Described as a 'gifted singer with an endearing voice', her numerous roles include Donna Elvira in Don Giovanni, the Beggar Woman in Sweeney Todd, Marian Paroo in The Music Man, Despina in Cosi fan Tutte, and Cinderella in Into the Woods. In 2014, Ms. Cox made her Chicago debut in correlation with the Chicago Summer Opera Series. ​
Since that time, Ms. Cox has established herself as an active performer throughout the Chicagoland area. She was the Soprano Resident Artist with Chicago Opera Playhouse for both their 2016/17 and 2017/18 seasons. Other Chicagoland credits include Uptown Underground, Transgressive Opera Theatre, Third Eye Ensemble, Gilbert and Sullivan Company of Hyde Park, the ""D:Activate"" concert series in correlation with the City of Chicago, Chicago Folks Operetta, Main Street Opera, Music for Theatre Chicago, Davenport's Piano Bar, and Classical Revolution. She is a proud member of the Chicago Cabaret Professionals, the Illinois Theatre Alliance, Chicago Vocal Arts Consortium, Opera on Tap Chicago and New Brew.
An enthusiastic supporter of new music, Emily is deeply involved in the development of new works throughout the nation. In 2015, Emily directed, produced and starred as Margaret Scott in the world premiere of Previn Hudetz's opera Salem: 1692, in correlation with the Fort Collins Art Commission and the Bas Bleu Theater in Fort Collins, Colorado. Since that time, Emily has gone on to immerse herself in the world of contemporary music and opera. In 2019, Emily performed two separate roles in the world-premiere of Imogen, a new nonbinary operatic work by local composer Elizabeth Rudolph. Emily had the pleasure of working with Jenny Magnus and the Curious Theatre Branch on developing their new electronic operatic work, Open Wide. The production was premiered in conjunction with the City of Chicago Department of Cultural Affairs, as well as the 2019 Electro-Acoustic Theatre Symposium (EATS) Festival. Ms. Cox is a 2019 Chicago SongSlam finalist, in which she world-premiered several songs by Chicagoland composer Elizabeth Rudolph. In 2020, Emily portrayed the role of Ruby Stella in Chicagoland composer Paul Sherer's jazz opera Le Trout Lilly, which is currently available for purchase.
A vibrant cabaret performer, Emily is known for her 'not-to-be-missed comedic timing' and "deep connection with audiences". Her one-woman show, 'Swipe Left: Dating in the Windy City Blows', was a featured participant of the 2020 Chicago Cabaret Week Festival. hosted by the City of Chicago Department of Cultural Affairs and the Chicago Cabaret Professionals; this performance was cancelled due to the Covid-19 pandemic. Her newest one-woman cabaret, "I Do, I Did, I'm DONE!' is a Featured Production of the 2023 Chicago Cabaret Week, sponsored by the Chicago Cabaret Professionals, DCASE, the Illinois Arts Council, and WDCB 90.9 FM.
Emily currently writes, produces and directs new works throughout the Chicagoland area with her production company, Cox Productions. She has served as Managing Director to /kor/ productions in Chicago since 2020. Ms. Cox holds a Masters of Music from the University of Northern Colorado and Bachelor of Music Performance from the University of Evansville; she graduated from both establishments with honors.