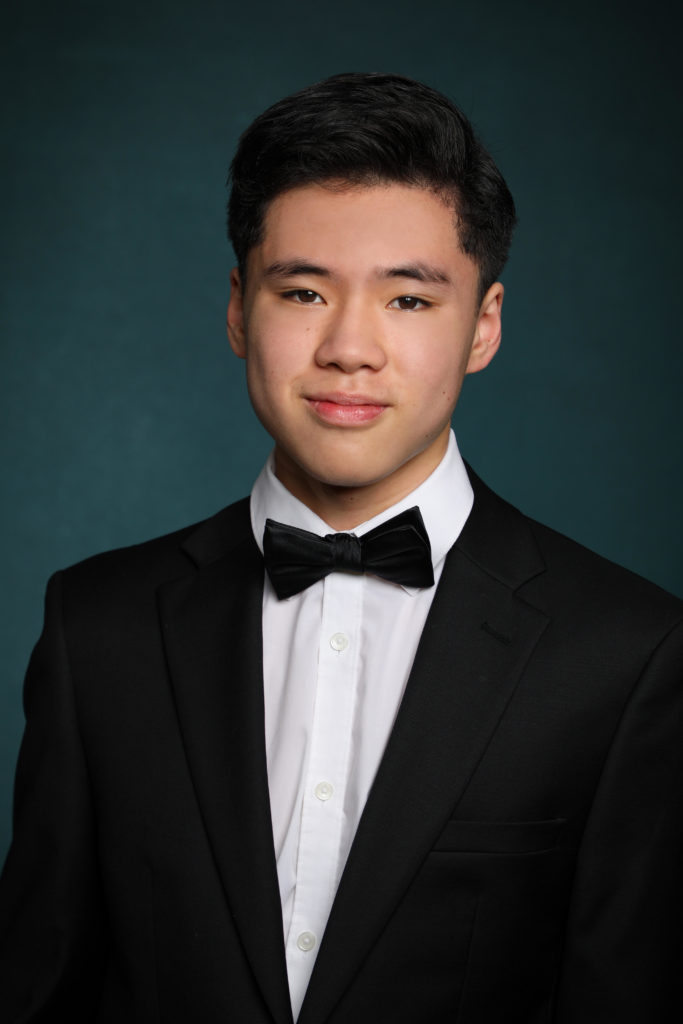 Zachary Guo attends Deerfield High School and studies piano with Dr. Matthew Hagle as well as composition with Dr. Christopher Jones. He is a scholarship fellow at the Music Institute of Chicago's Academy, a training center for advanced pre-college musicians. At the Academy, Zachary enjoys learning and playing contemporary music with his peers.
Zachary began his piano studies at age 5. Since then, Zachary has given numerous solo recitals, chamber music concerts, and received many musical merits at an early age throughout the Chicagoland area. He is a first-place winner of the 2019 Sejong Piano Competition and the 2020 Chicago Steinway Piano Competition in the Junior Division. Additionally, he has performed at various concert series at the Merion, the Copernicus Center of Chicago, the Chopin Society of Chicago, and the 2019 Thirsty Ears Festival. Zachary's versatility as a performer has led him to be successful in several international competitions, receiving two 2nd prizes from the 6th Annual Carmel-Klavier International Competition in two divisions and 3rd prize at the 2019 Clara Schumann International Competition in the Senior Division. Furthermore, he has received first place awards from the North Shore Music Teachers Association and the Illinois State Music Teachers Association. In November of 2019, Zachary had his orchestral debut, performing the Schumann Concerto in A Minor, Op. 54 with the NEIU Symphony Orchestra as a winner of the 2019 Chicago Chamber Music Festival Concerto Competition.
In addition to his solo performances, Zachary loves playing chamber music. He has participated in the 2019 Chicago Chamber Music Festival (CCMF), the Music Institute of Chicago's Chicago Duo Piano Festival, and Chamber Music Program.
Zachary also had the honor of participating in the Piano Master Class of Meng-Chieh Liu of Curtis Institute of Music, Dr. Robert Weirich of UMKC Conservatory, Dr. Svetlana Belsky of the University of Chicago, Inna Faliks of UCLA, and Dr. Garnet Ungar of University of Evansville, IN.
Zachary was named the 2021 Senior division Illinois representative of the MTNA composition competition. As a composer, he is fascinated by music from all over the world and the vast distinctions that have developed musically between different cultures. He is also interested in the development of avant-garde and "non-musical" ideas in contemporary composition, especially those that synthesize non-Western and contemporary Western influences. In his compositions, he strives to illustrate ideas not immediately associated with the common perception of music.