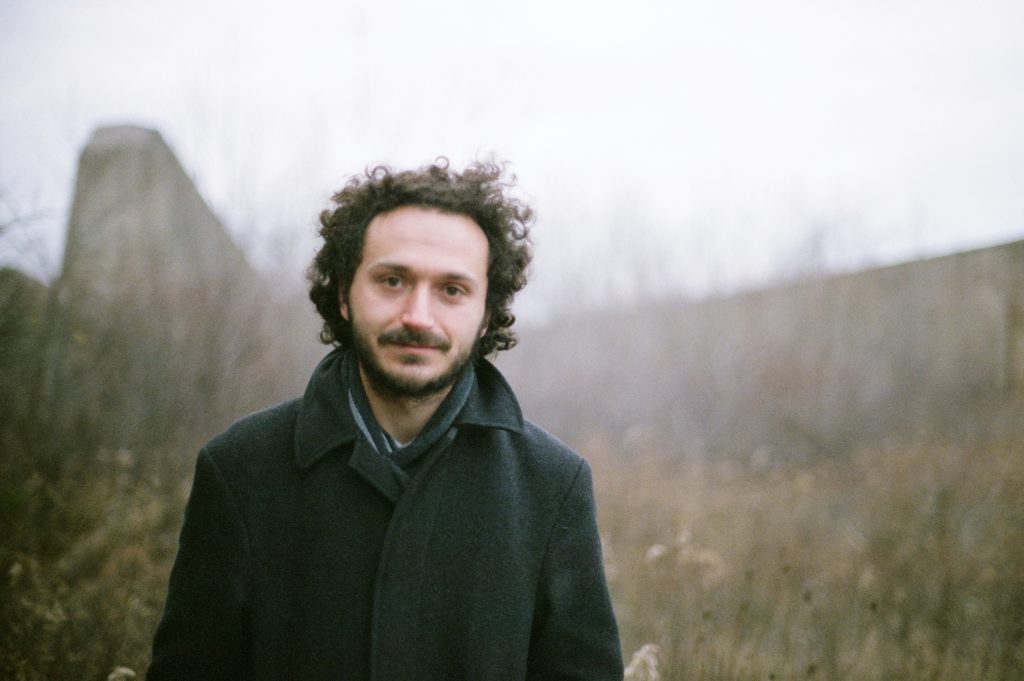 Ben Zucker is a musical artist using sound, composition, improvisation, multimedia, and theory to cut across genre with an eye towards new relations between concepts, disciplines, and visceral experience.
Ben's practice seeks to touch upon the systems and traditions of western art music, jazz and creative music, free improvisation, American folk music, performance art, and ambient/lowercase electronic music. His concert music has been premiered at the Darmstadt Summer Course For New Music, Ostrava New Music Days, Nordic Percussion Festival, Northwestern University New Music Conference, the International Symposium on the Fiction Of Julio Cortazar, Weisslich series, and the Ear Taxi Festival, and has collaborated on new works with Third Coast Percussion, Ensemble Dal Niente, Spektral Quartet, Quijote Duo, the New York Virtuoso Singers, Nucleo Musica Nova, the Chicago Composers' Orchestra, the Mivos Quartet, Apartment House, the [Switch~] Ensemble, Distractfold Ensemble, Tre Voci, and Diego Castro Magas. He has won the 4th Alexander Katalvsky Competition for Choral Composition, the C4 Collective Student Composer Competition, Khorikos' ORTUS International New Music Competition, the San Francisco Choral Artist's New Voices Project, the San Francisco Contemporary Music Players' SF Search, and was a recipient of the the Los Angeles Percussion Quartet's Next Wave Commission. He has also been active in the world of theater music and sound design, designing sound effects and original music for over a dozen productions, including the world premiere of The Last Days Of The Old Wild Boy with Rinde Eckert, music direction for the premiere of Aya Aziz's Sitting Regal By The Window at the New York Fringe Festival, music for the Fusion Award-winning documentary Filter Feeders, and a series of multimedia installations at the Baltic Art Form and Roundhouse with the international Analema Group.
As a solo performer, Ben incorporates brass, voice, percussion, and keyboards into a free-wheeling mix of crafted improvisation, and has performed at sites including the 2015 Audio Branding Academy Congress in Berlin (where he was recognized as a New Composer Talent), the Bowery Electric (NYC), University Of Kent, Experimental Sound Studio (Chicago), and the Chapel Of The Chimes' Garden Of Memory (Oakland, CA). He has been a founding member of groups performing jazz, salsa, experimental vocal music, noise, post-rock, and contemporary classical music, including: Don Froot, the Apres-Garde Ensemble, Arcadio, the Improviser's Choir, Jabberwock, Metafauna, World Beside Us, and Three Hands Clapping. He has performed with musicians such Anthony Braxton, Gareth Davis, Tim Daisy, Matana Roberts, Myra Melford, Karen Borca, The Crossing, The Vocal Constructivists, Vinny Golia, the San Francisco Choral Artists, Amy Brandon, Adam Shead, Tommy Carroll, and Ramon & Jessica. His solo albums, released on whitelabelrecs, Amalgam Records, Dinzu Artifacts, Not Art Records, Fallen Moon Recordings, Lurker Bias, and I Low You Records, have been acclaimed as "a testament to the power of restraint and arrangement" (Decoder Magazine) and "more than a little bit remarkable" (Free Jazz Blog).
Ben attended Bennington College and Wesleyan University, where he studied composition with Kitty Brazelton, Bruce Williamson, Anthony Braxton, Neely Bruce, and David Behrman, and vibraphone with Jay Hoggard (and a great deal of self-training on most other instruments). During his studies at Wesleyan, he was awarded the Leavell Memorial Prize for "outstanding work in music". He then completed an postgraduate degree in Experimental Music at Brunel University London, principally studying under Jennifer Walshe and Christopher Fox. He now lives in Chicago, where he is a PhD candidate in composition at Northwestern University. In addition to studying, composing, and performing, he serves as a board member of New Music Chicago and Organizing Committee member of the Northwestern University Graduate Workers Union.
He drinks a lot of coffee, has been know to eat unlikely combinations of food, and is prone to taking refuge in unhelpful cultural references.