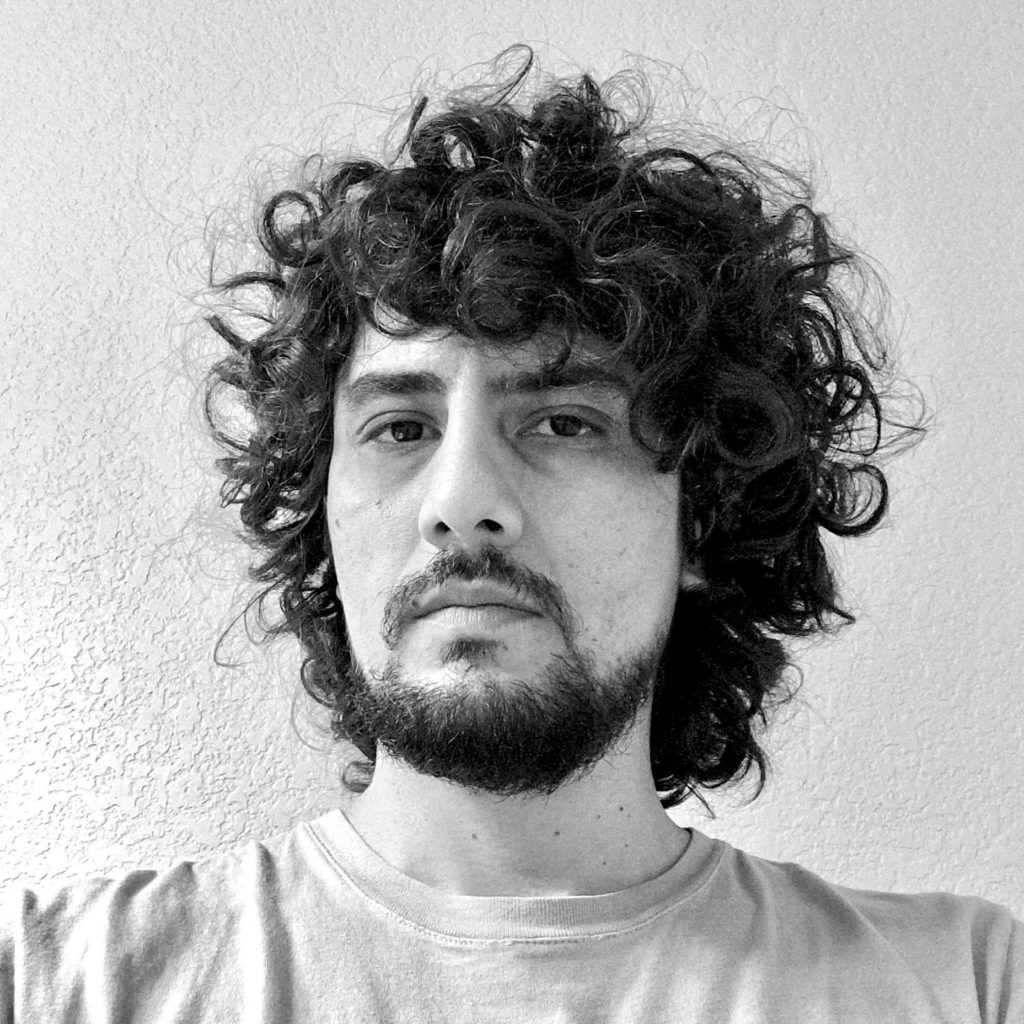 Ramin Roshandel's compositional work is based around incorporating 'experience' as a fundamental concept through a non-experimental approach in performance. Considering phenomena such as instability, cultural identity, and communicational language on one hand, and being inspired by Persian music intervals as a setār (an Iranian instrument) player on the other, has led him to consider indeterminate, improvisatory, and abstract structures in his music to contrast or converge with post- or non-tonal forms.
Over the past year, he has been one of the co-recipients of the Iowa Arts & Culture Resilience Grant, Public Art Matching (from the City of Iowa City), and the Arts Across Borders Grants (The University of Iowa) for creating two site-specific collaborative pieces, The Parking Space and Mammal Hall.
He has been awarded The University of Iowa Digital Scholarship and Publishing Studio summer scholarship and is a SICPP (Summer Institute for Contemporary Music Practice) and New Music On the Point alumnus. His pieces have been performed by Anna Elder, Will Fried, Daniel Schreiner, JACK Quartet, Ensemble Dal Niente, Kamratōn Ensemble, and LIGAMENT duo, as well as in precept.concept.percept Composition Workshop, Dancinema Festival, Opine Dance Film Festival, Charlotte New Music Festival, the Society of Composers, SCI's Summer Student Mixtape (featuring a group of selected BIPOC composers), and Cleveland Uncommon Sound Project's Summer Sounds. Roshandel was the setār soloist of Jean-François Charles' opera, Grant Wood in Paris in its premiere.
He is currently a PhD candidate in Music Composition at the University of Iowa, where he has studied under Josh Levine and Sivan Cohen-Elias and currently working with David Gompper. He holds a Master of Music in Composition from the University of Tehran and a Bachelor of Arts in Iranian Music Performance from Tehran University of Art.
He has two analytical papers on Hossein Alizadeh's Neynavā and Elliott Carter's Dialogues published in Persian journals.