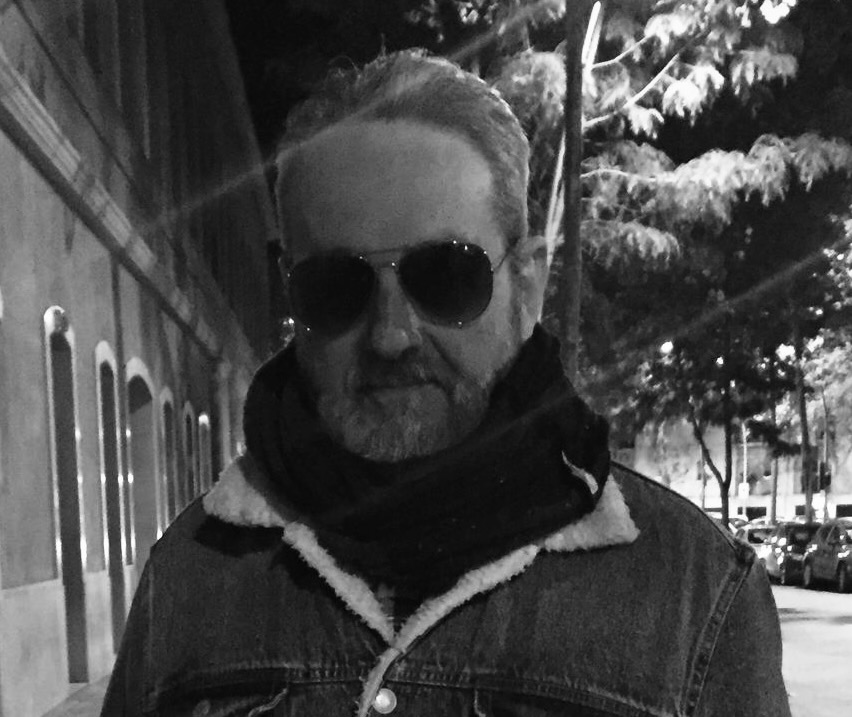 Symphonic, solo, choral, chamber, theater and electronic music composer Carlos Vázquez is one of the most outstanding Latin American contemporary composers coming from the Caribbean basin. Ha has composed and presented the two most ambitious work done in his country; the opera La Mina de Oro and the Requiem domesticus. Born in Mayagüez, Puerto Rico, Vázquez studied music at the University of Puerto Rico, University of Pittsburgh, New York University and La Sorbonne in Paris, where he earned a Doctoral degree. His composition teachers have been Rafael Aponte Ledée, Frank MacCarty and Bruce Saylor. Under the sponsorship of the Rockefeller Foundation, he attended a seminar on new computer music techniques at Stanford University in 1995.
Since 1972 his works have been premiered and played among different countries in the Americas and Europe. He has been invited to a variety of international events such as the First Latin American Contemporary Music Festival (Venezuela, 1977), Charles Ives Center (1983-85), the International Electroacoustic Music Festival of Varadero, Cuba (1985, 87, 89, 91 and 1993), the II and VI Caribbean Composers Forum (Costa Rica), the IV Caribbean Composers Forum, Venezuela, the VII Caribbean Composers Forum, El Salvador, the V, VII, IX and XI Latin American Music Festival of Caracas, the XII Festival of Contemporary Music of Havana and the II International Contemporary Music Festival of El Salvador. He has been commissioned by the Puerto Rico Symphony Orchestra (twice), the Inter American Music Council of the Organization of American States, the University of Puerto Rico Choir and the Casals Festival, among others. A multimedia work that he created as guest composer at LIEM, Madrid's electronic music center, was premiered in the 2000 International Contemporary Music Festival of Alicante, Spain.
Dr. Vázquez has also been an active organizer, producer, lecturer and editor. He was founder and first President of the Puerto Rico's National Association of Composers. At the present, he is Executive Director of the Caribbean Composers Forum Organization, Musical Director of the International Electroacoustic Music Sample and was a member of the board of Directors of the Iberian-American Music Council based in Madrid. As a scholar he has lectured in Latin America, Spain and the USA on his electronic music as well as Puerto Rican traditional and contemporary music. He was Artist in Residence at Kean University in 1993, Bogliasco Foundation in Italy in 2007, Fundación Valparaìso in Spain in 2011 and CMMAS, Mexico in 2014. He organized 7 international festivals, produced six contemporary music concerts, edited two Caribbean music books (one containing scores, the other articles) and was the producer, writer and narrator of five of a series of radio programs which featured Puerto Rican and Latin American music. His works have been played by prestigious orchestras such as: The Philharmonisches Staatsorchester Mainz, Puerto Rico Symphony Orchestra, Orquesta Simón Bolívar, Orquesta Sinfónica de Panamá, Orquesta de EAFIT, Orquesta Sinfónica del Valle, and Orquesta Nacional de El Salvador among others.
He has been guest lecturer on composition at the Gerhart Munch workshop at the Conservatorio de la Rosas in Morelia, Mexico, the Jornadas de Informática y Electrónica Musical of Madrid, Seminario de Composición de Costa Rica and UNEAC in Cuba. From 1978 to 2013 he was Professor at the University of Puerto Rico Music Department, where he has been the Founder and Director of the Electronic Music Lab. Founding Member of the Colegio de Compositores Latinoamericanos de Música de Arte . Retired from UPR he lives in Chicago, Illinois.