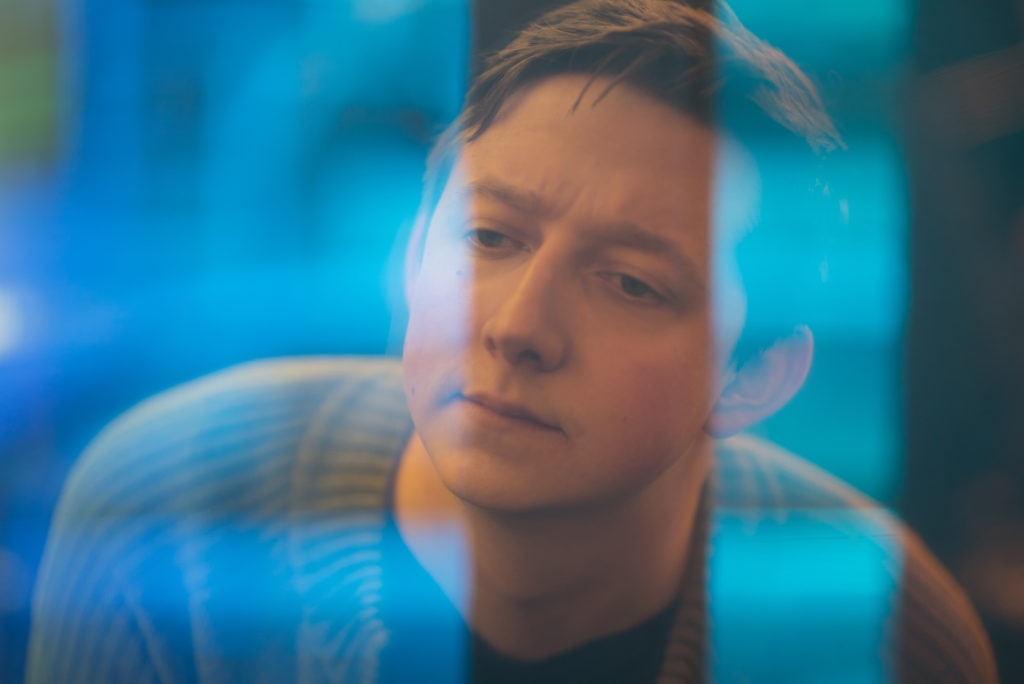 Described as "kaleidoscopic," and praised for its "real power," "triumphalism," (Fanfare Magazine) and "depth, beauty, and rich dimension" (The Courier), the multistylistic work of Baltimore-based composer and pianist Adam D. O'Dell (b. 1992) invokes theatre, nature, and human behavior and speech to explore the territory between the profound and the absurd.
O'Dell has been commissioned by the Dubuque Symphony Orchestra, Altered Sound Duo, The Oklahoma State University Symphony Orchestra, Ensemble 135, Third Inversion Reed Trio, The Julien Chamber Choir, Just Duet, saxophonist Nick Zoulek, and hornist Andrew Pelletier, among others. His works have been performed across the United States, and in the United Kingdom, the Czech Republic, Italy, Germany, Russia, and Brazil, and performed by acclaimed ensembles including the Brno Philharmonic, the Peabody Opera Theatre, and the Philharmonia of Greater Kansas City, among others. O'Dell's pieces have been featured at multiple Society of Composers' festivals, the Iowa Bandmasters' Association conference, the Adolphe Sax Bicentennial Festival, the University of Nebraska-Kearney New Music Festival, the Bowling Green New Music Festival, New Music on the Point, and the PARMA Music Festival. He has won awards and prizes from ABLAZE (Orchestral Masters and Choral Masters Composition Prizes), the Tri-State Wind Symphony, MakeMusic Inc., the Kansas City Orchestral Composition Competition, SCI, and ASCAP.
O'Dell's work in theatrical scoring has been featured at the Iowa and International Thespian Festivals, and the Kennedy Center American College Theatre Festival, where he was twice awarded the Certificate of Merit for Original Score and named a finalist for the KCACTF National Award for Excellence in Sound Design. His sound design and original score for I Am Not Batman was featured at the Kennedy Center in April 2013, and his KCACTF award winning score for The Glass Menagerie was featured at their National Sound Design Expo. O'Dell wrote music and lyrics to Marley: A Musical Tragedy, alongside librettist/co-lyricist Joey Stamp which premiered in 2013 at the Cabrini Repertory Theatre in New York City. O'Dell's first opera, Il Babbo Sa Meglio (with librettist Yichao), was workshopped and premiered by the Peabody Opera Theatre in the Spring of 2019.
As a sought-after contemporary pianist and advocate of new music, O'Dell has premiered or commissioned works by composers Daniel Harrison, Amy Dunker, Mavis MacNeil, Sean Garde, Tim Gelhaus, Anthony Green, Ashlin Hunter, Dalen Wuest, Kristi Fullerton, and Alan Beeler, among others. He has performed with the Toledo Masterworks Chorale, Vive! Ensemble, the Dubuque Symphony Orchestra, the Philharmonia of Greater Kansas City, Occasional Symphony, Great Noise Ensemble, and with members of the Toledo Symphony Orchestra. He served as the Founding Artistic Director and composer-in-residence with the Bowling Green-based Noise-to-Signal Ensemble from 2015-2017.
O'Dell holds degrees from Clarke University (BA, summa cum laude), and Bowling Green State University (MM), where he was a finalist in the Competitions in Music – Composition Division. Previous instructors include Amy Dunker, Christopher Dietz, Mikel Kuehn, and Marilyn Shrude. He is currently a doctoral candidate in Composition (DMA) as a Teaching Fellow at the Peabody Institute of The Johns Hopkins University, studying primarily with Kevin Puts and Oscar Bettison. O'Dell is an internationally published academic writer, and has given numerous guest lectures, presentations, and masterclasses in composition and analysis across the United States and Europe. His research interests include evolutionary musicology, absurdism and surrealism in music and other arts, and popular influences on contemporary art music. He is a member of ASCAP, the Society of Composers, Inc., and the American Choral Directors Association, and is a PARMA Recordings Artist, with whom his music can be heard distributed via Naxos and Navona Records. His orchestral piece "Refractions" can be heard on the ABLAZE record label. O'Dell's debut solo album Clarinet and Percussion pieces I gone and done with contemporary chamber music/sketch comedy duo Just Duet is now available for purchase and is streaming on all major streaming sites.