Event Description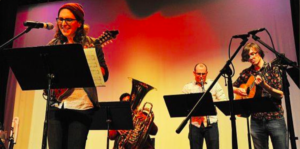 DePaul Art Museum is pleased to partner with Ear Taxi Festival to bring a series of concerts and workshops to our galleries and across Chicago from July through October! This year's theme, HEAR CHICAGO, highlights the vast array of styles and traditions of our city's musical identity of the 21st century and, at DPAM, will focus on the Latinx and Latin American musicians and composers that add to the vibrancy of our artistic landscape across Chicago.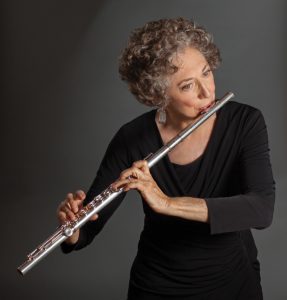 These first in-person performances at DPAM include The Light that Burns, in memoriam, Gabriel Mitchell, written and performed by Janice Misurell-Mitchell for solo flute and voice. Based on a phrase from the film Blade Runner: "The light that burns twice as bright burns half as long", this composition contains both scripted and improvised material. Written after the death of the composer's filmmaker, artist, and songwriter son Gabriel, this piece is a memorial to him and others who passed away too soon. Then, Fire Thief, led by composer/instrumentalist Devin Clara Fanslow, is a program of guided improvisation pieces written by Latinx composers, comprised of wind and plucked string instruments. In keeping with the mission of DPAM's LatinXAmerican exhibition of promoting the work of Latinx and Latin American artists, the program will include musical works by Inti Figgis-Vizueta, David Mendoza, Spencer Arias, Joseph Jones and more.
Due to COVID-19 safety precautions DePaul Art Museum will only be seating 30 tickets for this performance. We will make 50 tickets available in case of any cancellations or no-shows, but will give priority to the first 30 registrants.