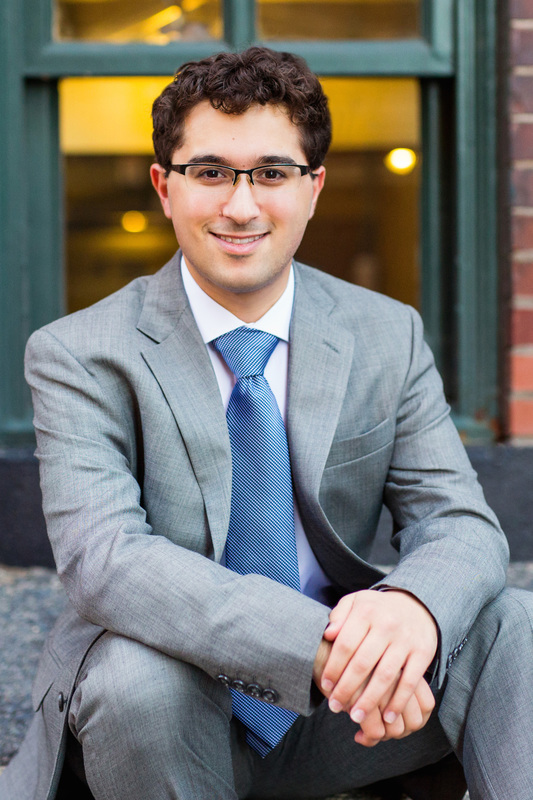 Hailed as "spine-tingling" (Fort Worth Star-Telegram) and "breathtaking" (Boston Musical Intelligencer), American pianist Kyle Orth possesses unusual virtuosity and artistic sensitivity. He has distinguished himself globally as a captivating soloist and chamber musician, passionately reviving lesser-known works while offering intriguing interpretations of pieces within the standard repertoire. The Dallas Morning News praised his complete musicianship for being "thoughtfully proportioned and detailed, with plenty of virtuosity when called for."
Orth made his orchestral debut at the age of fifteen, playing Saint-Saëns Piano Concerto No. 2 with the Plano Symphony Orchestra. Since then, he has appeared as a soloist with the Dallas Symphony Orchestra, Israel Symphony Orchestra, Fort Worth Symphony Orchestra, Orquesta Sinfónica de Oaxaca (Mexico), Dallas Chamber Symphony, Missouri Symphony Orchestra, Orquesta Sinfónica de Arequipa (Peru), Orquesta Sinfónica de Cusco, Springfield Symphony Orchestra, and the Richardson Symphony Orchestra, performing under the batons of Jaap van Zweden, Vahagn Papian, Miguel Harth-Bedoya, Hugh Wolff, Anshel Brusilow, Hector Guzman, and others. He recently joined Osmo Vänskä and the Minnesota Orchestra on their subscription series "Tchaikovsky Marathon" to present Tchaikovsky's underplayed Piano Concerto No. 2. His "unbuttoned enthusiasm" left a "sparkling impression" on critics, and the Star Tribune further commended his playing for its "thrillingly visceral" impact.
As a chamber musician, Orth has studied and performed in prominent international festivals including the Perlman Music Program, the Ravinia Steans Music Institute, the Bowdoin International Music Festival, and the Pablo Casals Festival-Academie in France. He was a founding member of the Caspian Quartet, a competitively selected honors ensemble at the New England Conservatory. The quartet's 2017 recital in Boston's Jordan Hall attracted special attention for their performance of the Saint-Saëns Piano Quartet in E major, a work that remained unpublished until 1992. Orth has collaborated with artists including Donald Weilerstein, Jing Wang, Angelo Xiang Yu, and Rachel Lee Priday, and often appears as a violin-piano duo with his wife, Rachel Arcega Orth. ​ A
An internationally recognized competitor, Orth holds over twenty first-place wins in local, national, and international music competitions. Triumphs include Grand Prize in the Friends of the Minnesota Orchestra Young Artist Competition, as well as First Prize in the Dallas International Piano Competition and Hellam Young Artists Competition. He received top prizes at the Corpus Christi International Piano Competition and Wideman International Competition, as well as the Audience Award at the finals of the Washington International Piano Competition. Recordings of Orth's concerto and chamber performances have been broadcasted on WGBH-WCRB classical 99.5 in Boston and New Hampshire, as well as WRR radio, classical 101.1 in Dallas. During the coronavirus outbreak, he appeared in a long-distance collaboration recital with violinist Sean Lee for Salon de Virtuosi in New York, which was streamed live on The Violin Channel.
A deeply committed educator, Orth spent several seasons with Cliburn in the Classroom, a program that brings live presentations of classical music to thousands of children in public schools across the DFW metroplex. He now serves on the faculty of Musicians for the World, a non-profit organization that provides lessons and masterclasses to vulnerable communities around the globe. He was a founding member and artist-faculty for the first MFW International Festival Peru (2022), a three-week festival featuring concerts and masterclasses in Lima, Cusco, and Arequipa.
Born in California in 1990, Orth spent much of his childhood in Texas and received a B.M. from Texas Christian University as a Nordan Young Artist. He holds a M.M. from New England Conservatory, and is now a doctoral candidate in NEC's highly selective DMA program. During his time at NEC, he was awarded the Presser Foundation Graduate Music Award (2018) and a Presidential Scholarship (2016-2018); he also won the piano department concerto competition and performed Prokofiev's Third Piano Concerto in Jordan Hall. His primary mentors were Wha Kyung Byun, John Owings, Alex McDonald, and Marcy McDonald; he also received coaching from Russell Sherman, Miriam Fried, Natasha Brofsky, Merry Peckham, and Vivian Weilerstein. Other meaningful contributions to his artistry include a love of nature, literature, poetry, religion, and his Latino-Jewish heritage. Orth is currently on the piano faculty at Wheaton College Conservatory of Music in Wheaton, Illinois.