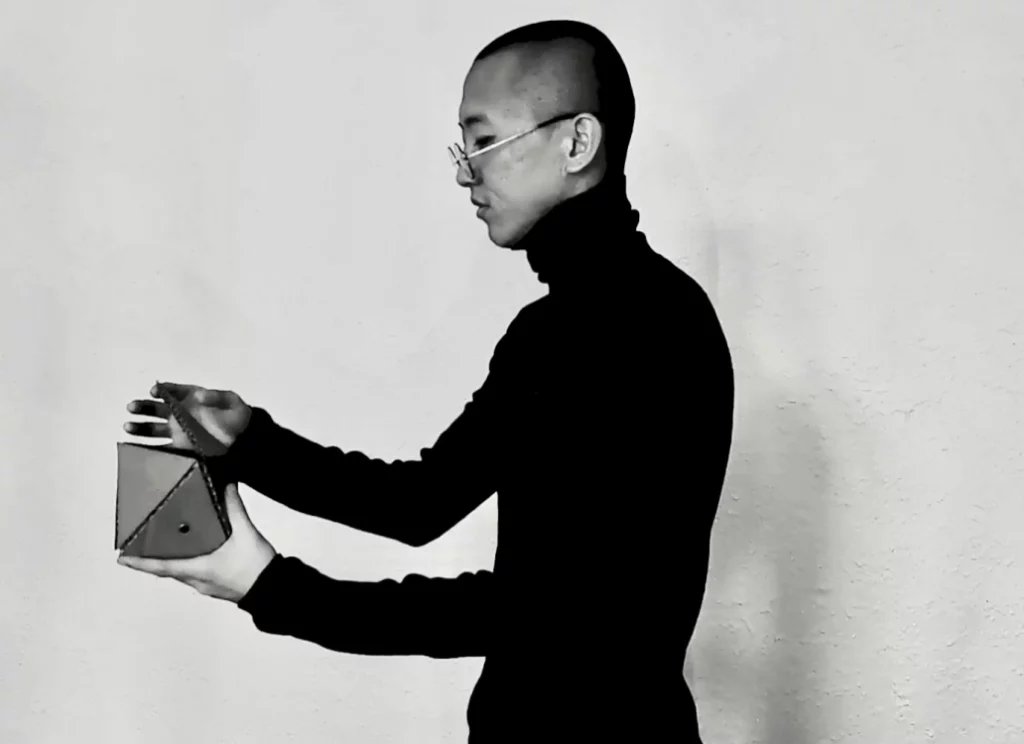 Xu Han 许瀚 ( Beijing China) is a composer, scholar, sound artist, trombone & euphonium player, instrument hacker, coder, and improviser who draws inspiration from Buddhist Philosophy and hands-on aesthetics.
Han is currently a composition doctoral candidate at Cornell University. He finished a music master degree in composition (graduating with distinction) from the Royal Northern College of Music (RNCM) in Manchester, the UK. Han studies with Adam Gorb, Benjamin D. Piekut, Marianthi Papaleandri-Alexandri, Kevin Ernste, Trevor J. Pinch, Emily Howard, and Roberto Sierra.
Han's works have been performed by London Symphony Orchestra(UK), BBC Singers(UK), Wet Ink Ensemble(USA), Israeli Chamber Project(Israel), Contemporary Performance Institute (CPI) with Vimbayi Kaziboni(USA), KOE Duo(USA), Red Desert Ensemble(USA), Yarn/Wire(USA), Greg Stuart(USA), NOMON(USA), Manchester Camerata(UK),19 SoundLab(China), Tacet(i) Ensemble(Thailand), Cornell Festival Chamber Orchestra(USA), RNCM Symphony Orchestra(UK), RNCM Big Band(UK), and RNCM Wind Orchestra(UK). Han has been supported by scholarships and funding from Sage Fellowship of Graduate School at Cornell University(USA), Otto R. Stahl Memorial Award(USA), Darmstadt Summer Course(Germany), Composers Conference – Fromm Foundation Composition Fellowship (USA), British Council(UK), LSO Panufnik Composers Scheme(UK), RNCM School of Composition(UK), RNCM School of Wind, Brass and Percussion(UK), Peking University Resources(Holdings)Company Limited(China), and was also the recipient of the British Composer Arnold Cooke Award(UK), and London Symphony Orchestra Bursary(UK).
As a sound artist and a scholar of sound studies, Han attended classes, presentations, and lectures of Brandon LaBelle, Marcel Zaels, Seth Cluett, Nora Gomringer, Mario Mazzoli, Zeynep Bulut, Sebastian Lexer, Dmitry Gelfand, Evelina Domnitch, Matteo Marangoni, Pe Lang, Juliane Beck, Barbara London, G. Douglas Barrett, Alan Licht, Gascia Ouzounian, Marie Thompson, Christoph Cox, Mauricio Pauly, and Nicolas Collins. As a composer, Han attended masterclasses and lessons of Colin Matthews, Tania León, Paula Matthusen, Sarah Hennies, Louis Andriessen, Krzysztof Penderecki, Qigang Chen, Chen Yi, Zhou Long, Mark- Anthony Turnage, Brian Ferneyhough, Chaya Czernowin, Timothy McCormack, Simon Bainbridge, Judith Weir, Paul Patterson, Gary Carpenter, David Horne, Tim Garland, Elaine Gould, Anders Hillborg, and Tonia Ko.