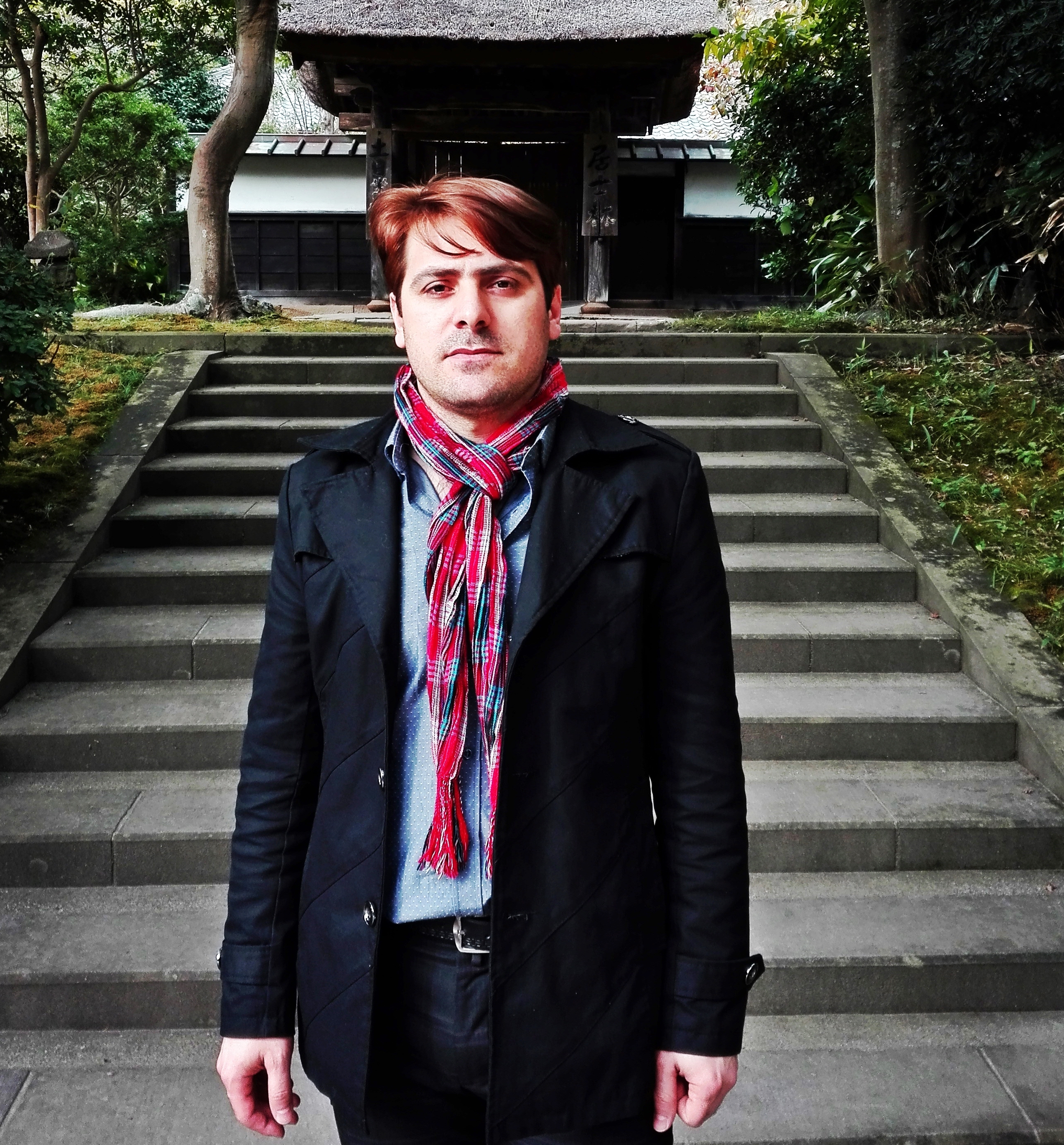 Reflections of the Arab World
38
38 people viewed this event.
Hear how Levantine, or "Arab World," composers combine elements of Arab classical music and Western classical music to reflect their identities and tell their unique stories in this brand new string quartet program! Featuring music by Nahla Mattar, Touffic Succar, Elie Kallab, Mahdi Al Mahdi, Arian Abbas, and much more!
The program is free and open to the public.
In collaboration with and support of Dozan World's efforts to publish music by Levantine composers, this program highlights new publications in the Dozan World catalog. Learn more at dozanworld.com
Pictured: Arian Abbas, a Kurdish composer and oud player born in Qamishli, Syria, in 1983 and currently living in Beijing, China, wearing blue pants, a light blue shirt, a thin dark blue jacket, and a red scarf, standing in front of stairs leading up to a building with columns containing Chinese writing