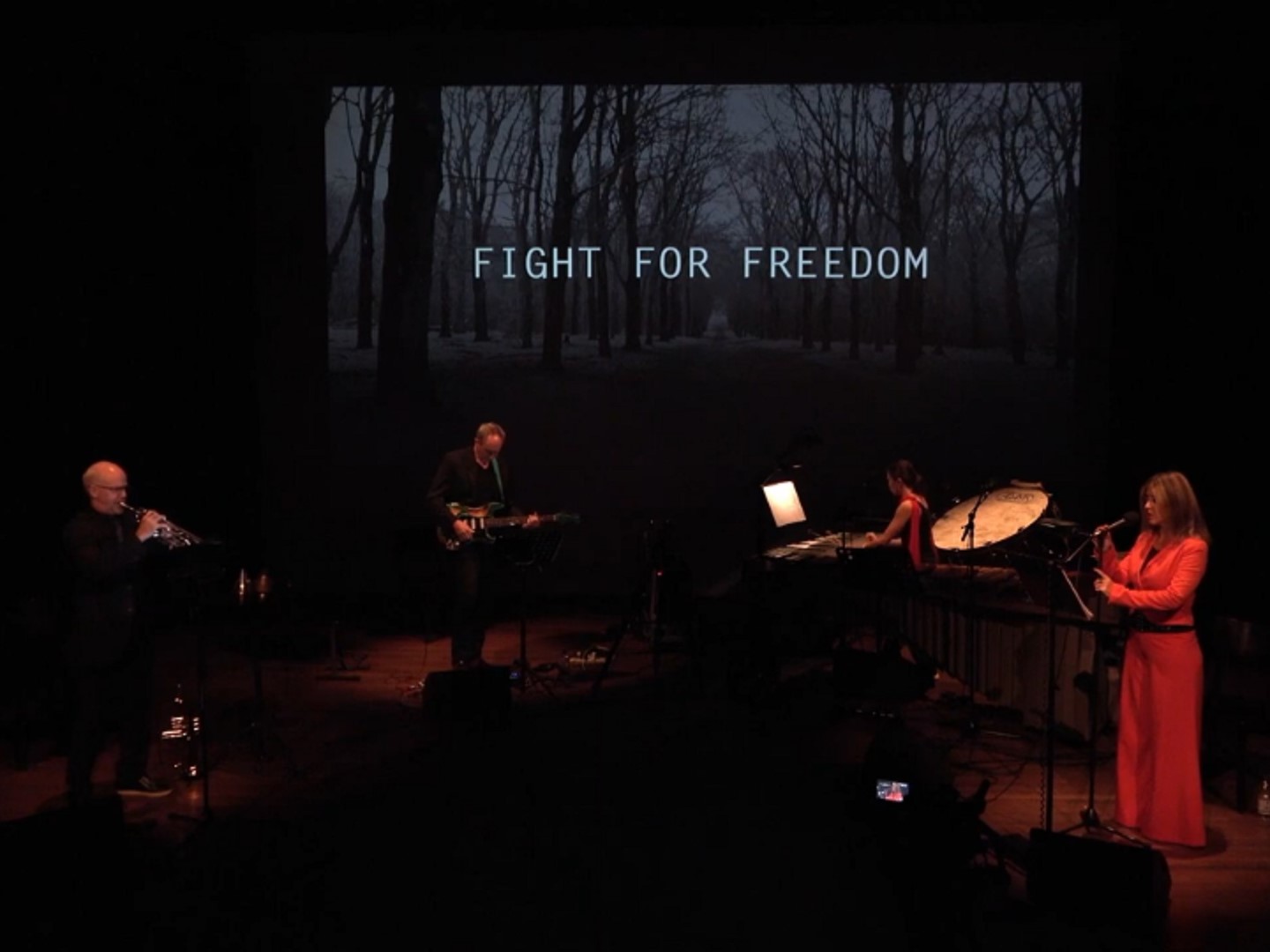 Fulcrum Point presents JacobTV: The Freedom Songs
107
107 people viewed this event.
$20
Fulcrum Point New Music Project presents our 24th Annual Concert for Peace with a full performance of Dutch avant-pop composer JacobTV's The Freedom Songs.
In autumn 2021, Fulcrum Point's Stephen Burns, Steve Roberts and special guest Cynthia Yeh traveled to the Netherlands to join composer Jacob TV for a European tour of The Freedom Songs.
Now JacobTV travels to Chicago to join us for our Annual Concert for Peace, originally scheduled for 2021 but postponed due to Covid travel restrictions.
The Freedom Songs is JacobTV's multi-media ode to freedom is inspired by the words of The Buddha, Fannie Lou Hamer, MLK, Malcom X, Hegel and others. Composed 75 years after Europe's liberation from fascism the oratorio takes FDR's Four Freedoms speech and expands them in a 75' electroacoustic tone bath with video.
Cheryl Wilson, voice; Stephen Burns, flugelhorn/trumpet; Steve Roberts, electric guitar; Cynthia Yeh, percussion.