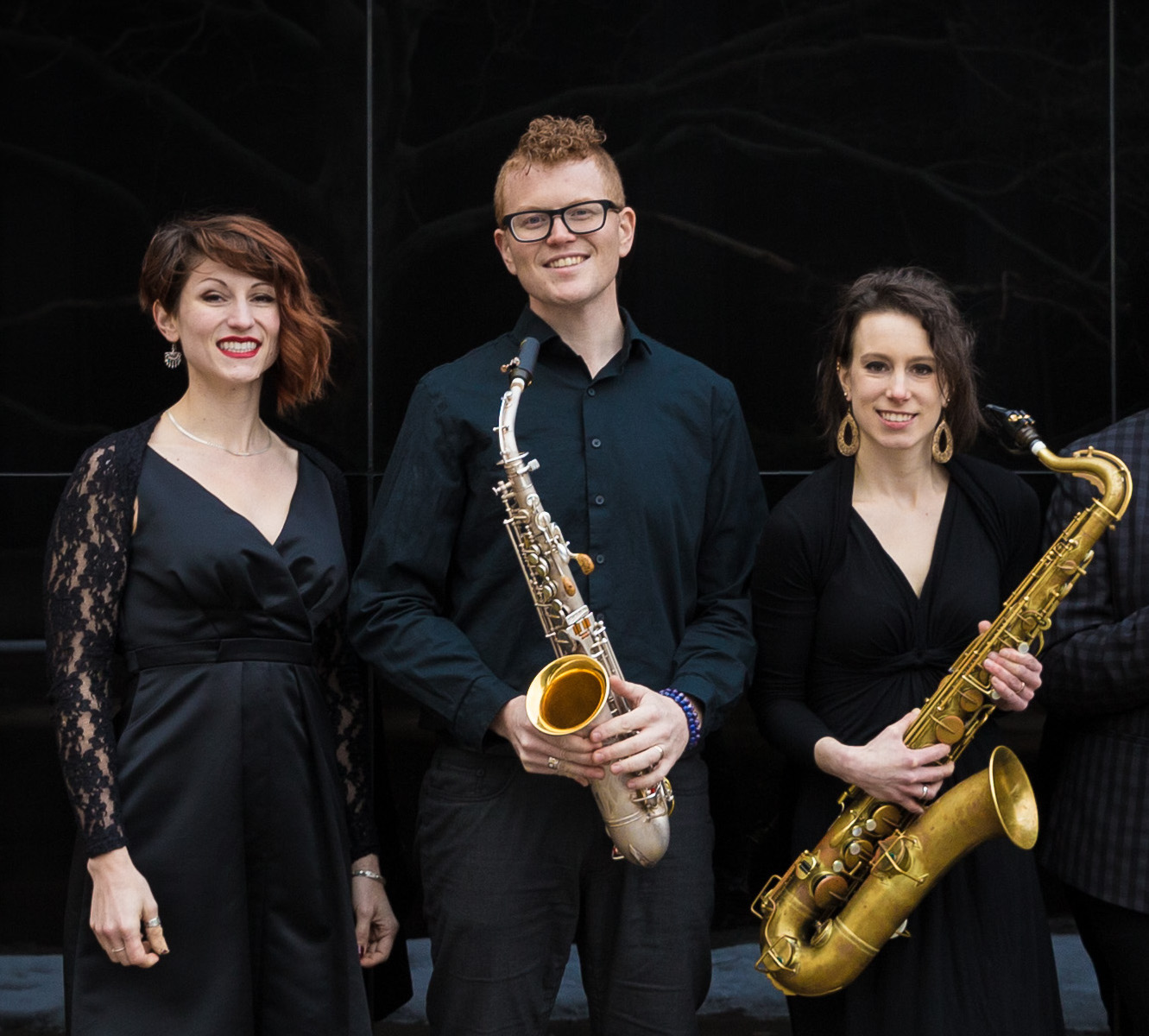 ACOUSTIC MUSIC SERIES: DECHO ENSEMBLE
84
84 people viewed this event.
$20
Hailed as a "winning combination in every way!", Decho Ensemble was founded by Sarah Marchitelli and Jacob Swanson in 2011 with the intention of sharing the saxophone as a concert instrument of wide-ranging capability. Critically acclaimed for their "blend and precision", the ensemble has performed throughout North America and Europe. Presenting on concert series, television, and radio, the Decho Ensemble has collaborated with chamber orchestras, poets, dance companies, and ensembles/instrumentalists in addition to their all-saxophone programming. Decho Ensemble has presented at the North American Saxophone Alliance Regional and Biennial Conferences as well as the United States Navy International Saxophone Symposium. Since 2016 the Decho Ensemble has participated in residencies at Mercyhurst University, Idaho University at Moscow, and with the Ny Musikks Komponistgruppe in Oslo, Norway as part of their inaugural PULS Festival.
Collaborating with composers, presenting standard repertoire, and adapting early works for saxophones the Decho Ensemble continues to push borders and broaden the saxophone's voice in concert music. Since 2008, Katherine Petersen and Jacob Swanson have collaborated on presenting works for saxophone and voice. In 2019, Katherine and the Decho Ensemble participated in a joint residency at University of Idaho at Moscow as guests of the composition studio and Ruby Fulton – Decho Voce was formed. With several composer collaborations underway, Decho Voce's immediate future includes concert appearances and recording projects. The Decho Ensemble performs on vintage Buescher saxophones built in the United States.
The program includes works by Marc Mellits, Richard Brasseale, Ruby Fulton, Tim Bausch, Lori Laitman, and Robert McClure.
Additional Details
Program
BANG by Tim Bausch - for Alto and Tenor saxophones Frost by Marc Mellits - for Alto saxophone Mara's Lullaby by Marc Mellits - for Piano, Alto saxophone, and Soprano voice The Meteorologist Receives More Letters Asking by Ruby Fulton - for Soprano voice, Alto, Tenor and Bari saxophones, and electronics Living in the Body by Lori Laitman - for Soprano voice and Alto saxophone La petite mort by Richard Brasseale - for saxophones Flora by Robert McClure - for Alto and Tenor saxophones and my body's cells keep ticking by Robert McClure - for Piano, Alto saxophone, and Soprano voice